DJI steps up Live Product Announcements
over 1 year ago by Airstoc Team
In the last few hours, DJI has yet again raised the bar with their live events, launching the Phantom 4 Pro and the Inspire 2, demoing them live in an unprecedented fashion.
But it didn't start smoothly. In the past DJI has used Youtube Live and later their own streaming service on www.dji.com to broadcast these live announcements but this time it didn't work at all. No live feed on youtube and nothing on the homepage so we had to view it through various sources on social media, in a broken fashion. Although not idea, bit thanks goes to Adrian from Zaw Studios for their fb live feed of the event!
That aside this time around they chose a great location, the whole event was held at the Warner Bros Studios in Hollywood, where there was plenty of space and a perfect setting to demonstrate the features of the new products. Both from a flying and navigation perspective but also from a shooting perspective.
The first part of the event saw Michael Perry talk us through the new Phantom 4 Pro and it's features as well as doing a flying demo. We'll cove more on that on a separate article dedicated just to the Phantom 4 Pro.
Interesting to note too that in previous launch events DJI has not used a audience net at all to separate a flying display drone from the attendees, but this time around that was the case. It somewhat ruined the picture for us a home, but we aplaude DJI for taking that step because as we all know, things can and do go wrong, especially with new tech.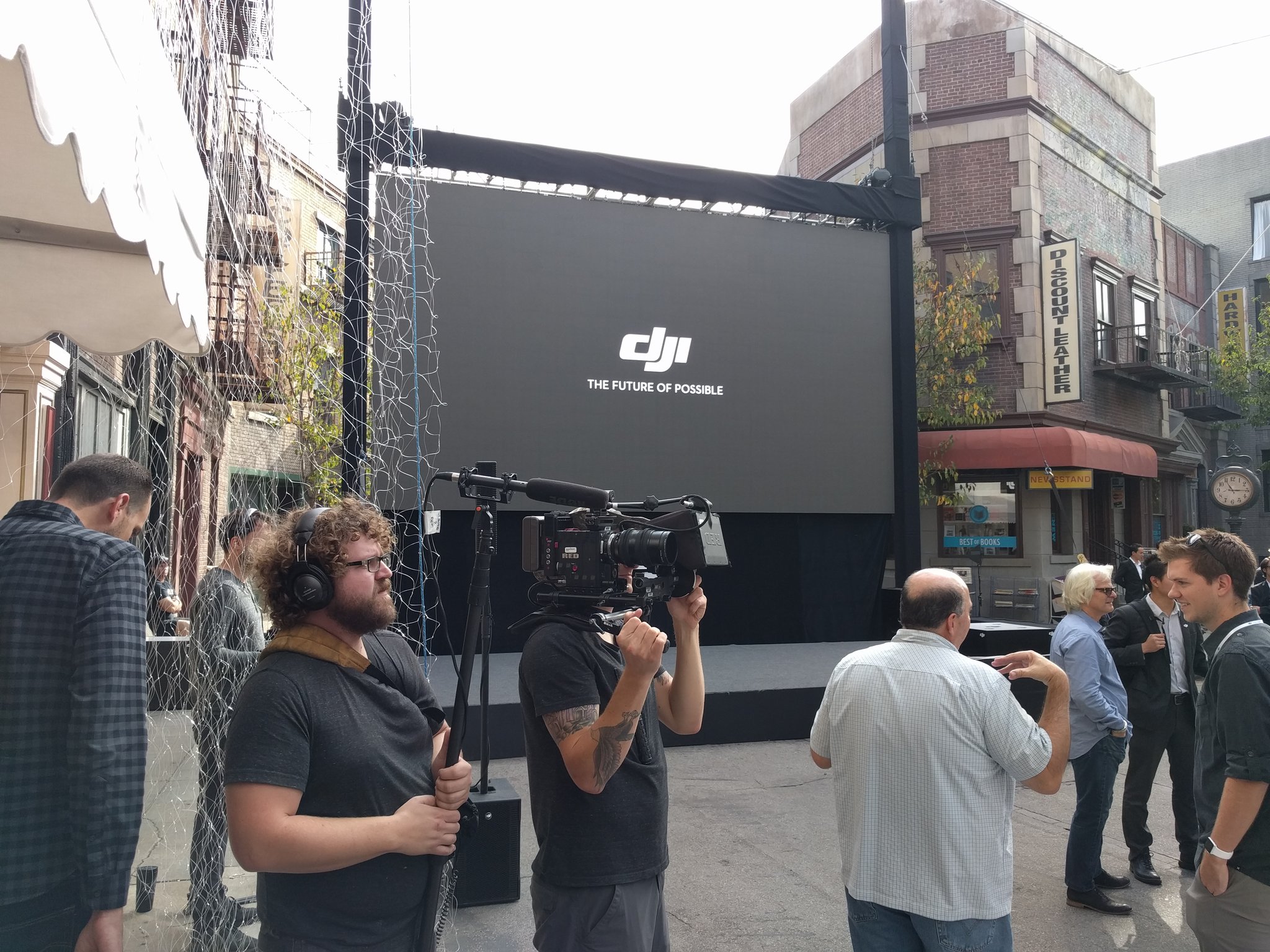 After the P4P flight it was the time to present the Inspire 2, and this time they did it in a completely different fashion. Very much akin to live tv (which is one of the main capabilities of the I2) what DJI did was to basically shoot a movie scene live with the Inspire 2!
All the action was going on right next to the spectators including gun shots (there were ear plugs available) whilst at the same time the live feed was being seen live on the big screen in front of them.

If the trend is to continue, DJI products will get better and better, and the way they announce them will get grander and more innovative. We can't wait to see what the future holds and what drone pilots will do with these amazing tools!
Fly safe
Andre
---
We're the people behind airstoc.com, helping drone pilots and drone companies showcase their work, and get paid. We also occasionally fly drones...
over 1 year ago by Airstoc Team
As a novice starting out or a pro keeping their skills current, should you spend more time on your flying or on your camera?